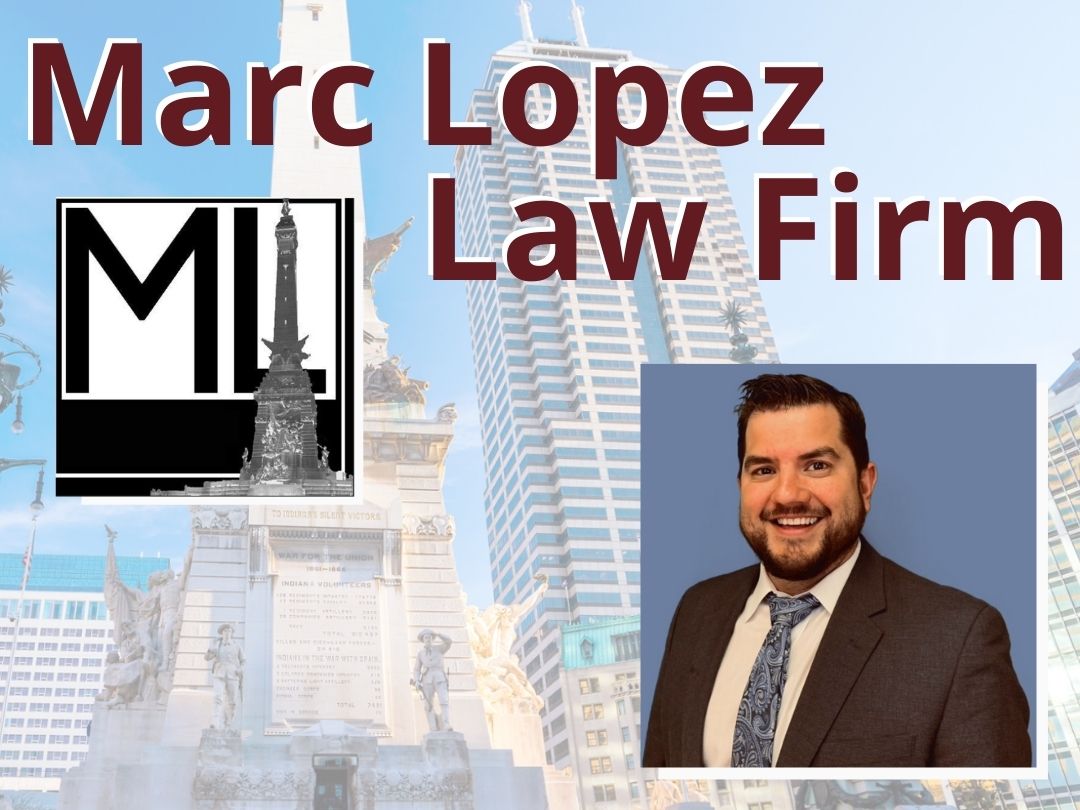 How Can We Help
You?
317-632-3642

Click the button
below to get your
Free

DUI / OVWI
Special Report

Top Rated Trial Attorney on Google and AVVO
Top Rated Trial
Attorney on
Google and AVVO
CONTACT US!
Marc Lopez Law Firm
Downtown Office:
120 E Market Street, Suite 710
Indianapolis, IN 46204
Northside Office:
8435 Keystone Crossing, Suite 250
Indianapolis, IN 46240
OFFICE HOURS
Business Hours: Monday – Friday
8 a m- 6 p m
What Others Are Saying:
"I had a great experience with the Marc Lopez law firm. They where very responsive and made the whole experience very easy. Special thanks to Marc, Zac, Brittany and Breanna!"
Jay R, February 2022
"My experience with attorney Antonio Benitez was excellent. He resolved my case quickly. He is a nice person and was always in touch. He went out of his way to get me a good deal!! He and his team are excellent! Many thanks to Daniela, Sofi and Lawyer Benitez!!!!"
Angel C, January 2022
"Matt Kroes is awesome! You need miracles? This is your man. He is very responsive and gets things done. Matt doesn't just get you out of a bad spot. He shows compassion, and heart. I very highly recommend."
Jackie S, January 2022
"Highly recommend Marc Lopez Law Firm. Whether you have had a DUI, civil matter, or personal injury from an accident that needs taken care of, call Marc Lopez Law! This team will get you positive results!"
Shannon M., January 2022
Get Help Now!
Need help? Have Questions?  Fill out the quick contact form and we will be in contact soon! 
{2017} Thrive Landing Pages. All rights Reserved | Disclaimer