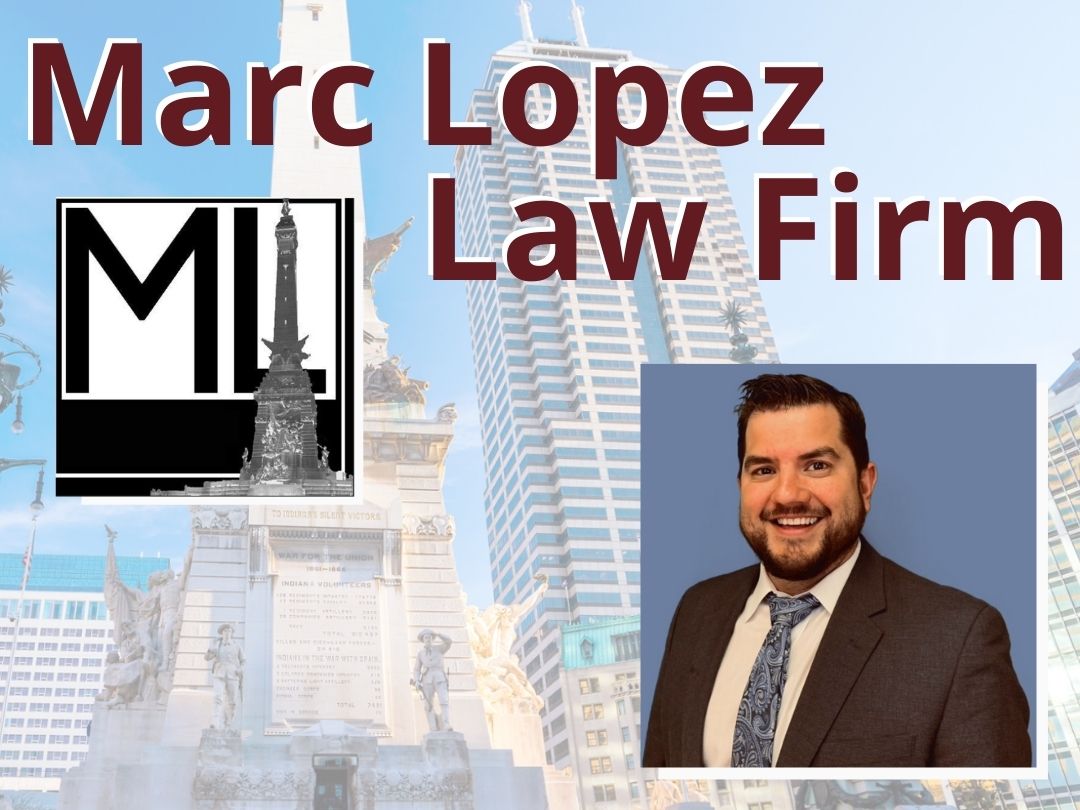 Click the button
below to get your
Free

DUI / OVWI
Special Report

Top Rated Trial Attorney on Google and AVVO
Top Rated Trial
Attorney on
Google and AVVO
CONTACT US!
Marc Lopez Law Firm
317-632-3642
Downtown Office:
120 E Market Street, Suite 710
Indianapolis, IN 46204
Northside Office:
8435 Keystone Crossing, Suite 250
Indianapolis, IN 46240
OFFICE HOURS
Business Hours: Monday – Friday
8 a m- 6 p m
What Others Are Saying:
"Professional help when you need it most! Thanks Marc for all your help!"


"Has always been great with any of our legal needs, always there to answer the phone and get back to us with any questions we have. Is direct, professional, yet kind. This is who you want next to you in a court of law."


"Everyone at the law firm was polite, respectful, and professional. They answered any and all questions I had during the process. They made time to talk on the phone, through text, or email whenever I wanted to talk. Amazing people here!"
– Jonathan W., March 2023
"If you're in need of a nice, friendly law firm, these are definitely the people I would go with if I was you, very responsive and listens to what you have to say . . . definitely recommend 10 out of 10."
– Zachary T., February 2023


"Marc and his team are wonderful, and wonderful to work with. I couldn't have asked for a better lawyer. Always available when needed. Helped me so much! Thank you guys!"


– Olivia V., February 2023


"I was amazed with how he prioritized me shortly after first hearing from me. I was genuinely listened to, cared about, and for the first time had some hope!"
– Ashley R., January 2023
"Great group of lawyers very professional and efficient really felt in good hands."
"Smart, knowledgeable, hard-working experts that represent you like a best friend."
"My personal experiences I've had with Marc Lopez Law Firm have always been outstanding. He gets the job done and more. If it wasn't for him and the colleagues, I would have never been able to work, let alone start a family. Very likable guys as well. I highly recommend Marc Lopez for anything . . ."

– Keith M., January 2023
Get Help Now!
Need help? Have Questions?  Fill out the quick contact form and we will be in contact soon! 
{2017} Thrive Landing Pages. All rights Reserved | Disclaimer