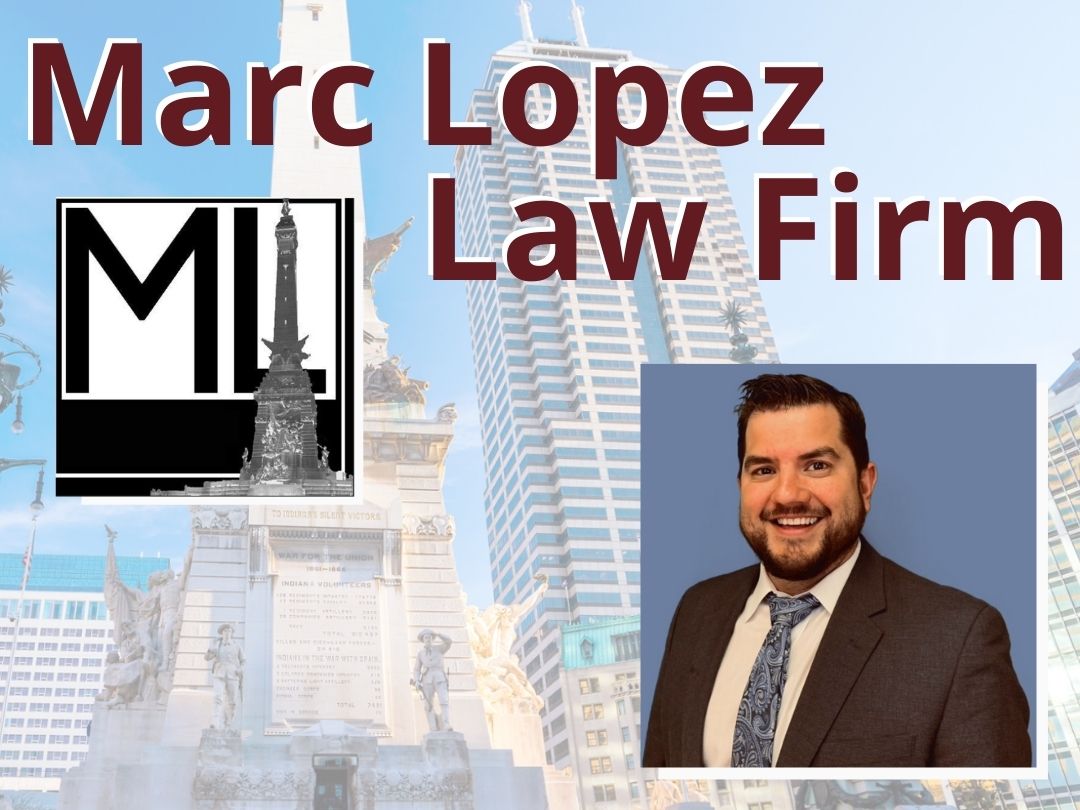 Click the button
below to get your
Free

DUI / OVWI
Special Report

Top Rated Trial Attorney on Google and AVVO
Top Rated Trial
Attorney on
Google and AVVO
CONTACT US!
Marc Lopez Law Firm
Downtown Office:
120 E Market Street, Suite 710
Indianapolis, IN 46204
Northside Office:
8435 Keystone Crossing, Suite 250
Indianapolis, IN 46240
OFFICE HOURS
Business Hours: Monday – Friday
8 a m- 6 p m
What Others Are Saying:
"Marc is the best in the business! This business is professional and quick with results! I can't say enough great things about this staff!"
Ty E., September 2022
"What can I say, Attorney Lopez and his staff are AMAZING!! If you want the best lawyer, hire him and his team, you will not be disappointed!!!"
Adam F., September 2022
"The Marc Lopez Law Firm works wonders! My fiancé got into a bit of trouble and the lawyers at the firm did everything possible to ensure he didn't get dealt a raw deal. The Marc Lopez firm made sure I was well informed every step of the way. I hope you guys stay out of trouble, but if any incidents arise, look no further than the Marc Lopez Law Firm!"
Toni T., August 2022
"The Marc Lopez law firm is amazing! Their communication is great, and they've always answered my questions thoroughly. I was always updated when there were updates on my case, and they were able to get me the BEST outcome for my case . . ."
TaJ H., August 2022
"I'm a busy man and I work a lot. Everyone on this team has done their absolute best and worked really hard to get me the absolute best results for my case. Thanks to the Marc Lopez Law Firm I can put the past behind me and look forward to a new start. Get Marc Lopez on your team!"
Joseph C., August 2022
"This law firm greatly helped me out with my case even if it was a difficult one! Their staff is always ready to answer any questions you may have during your struggled times."
Austin B., August 2022
"My Eagle has landed with Marc Lopez Law Office. They were very professional, respectful, and courteous . . . I highly recommend Marc Lopez Law Firm for representation! Hands down!! Thank you"
Stacey A., August 2022
"Highly recommend this law firm if you have any questions or concerns regarding your case! They were very polite and helpful!"
Shawna P., July 2022
Get Help Now!
Need help? Have Questions?  Fill out the quick contact form and we will be in contact soon! 
{2017} Thrive Landing Pages. All rights Reserved | Disclaimer